Addicted to Golf, formerly International Golf, sells the finest in new pro golf equipment, plus the largest selection of new & used golf clubs. We don't sell copies or knockoffs here, just genuine, high-quality equipment at the guaranteed lowest prices.
We have relocated our Yorktown Location!
We are excited to announce that we have relocated our Yorktown store to an 8,000 sqft location in the heart of York County. Located in the Village Square at Kiln Creek to serve all your needs. Learn More »
New inventory Arriving Daily
Stop by today for higher quality service by knowledgeable and trained sports specialists.
Premier Leading Equipment Sellers since 1989
Inside our store, you'll find an indoor hitting cage for testing clubs, club-fitting sessions, and a great selection of shoes, bags, shirts, gloves, and other accessories. Drop by today to take advantage of our always-changing lineup or to ask about trading in used clubs.
For trade-ins, you receive a higher value than big box stores, as we offer appraisals on-site applied toward your new purchase.
Our Locations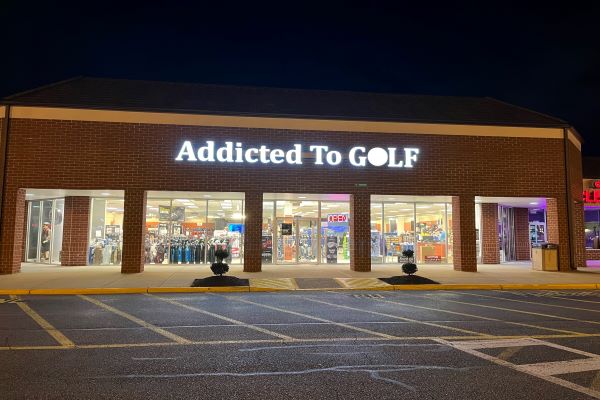 Addicted To Golf – Yorktown has 8000 square feet of golf merchandise available for sale and two state of the art simulators. The store is located in Village Square at Kiln Creek, 5005 Victory Blvd., Suite H. Yorktown Virginia.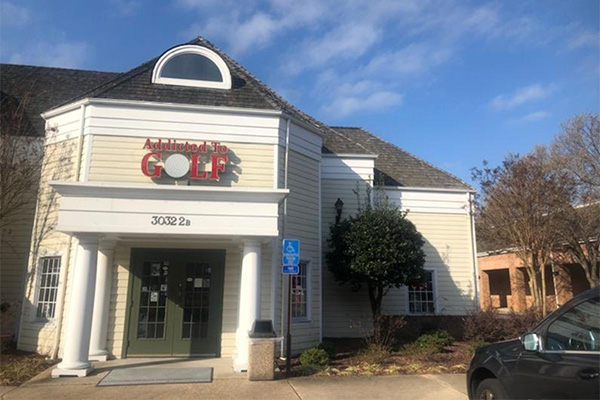 Addicted To Golf – Williamsburg has 4900 square feet of golf merchandise available for sale. The store is located directly on Route 60 (Richmond Road) between Captain George's and Outback restaurants, just inside the city of Williamsburg line 1 mile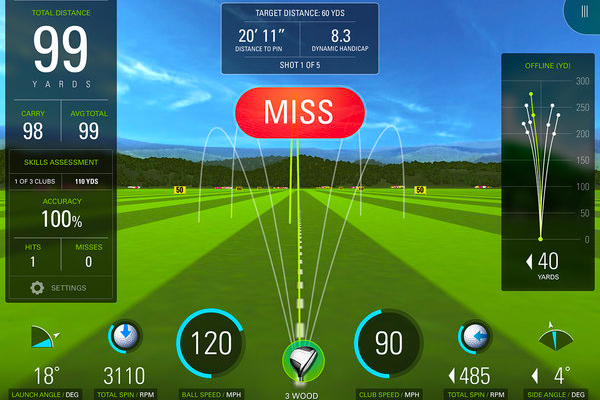 Addicted to Golf performs club fittings for irons, wedges, hybrids and metalwoods. Our club fitters use the Skytrak Simulator to help analyze your performance. During the fitting process we will maximize your results based on the intake of data given